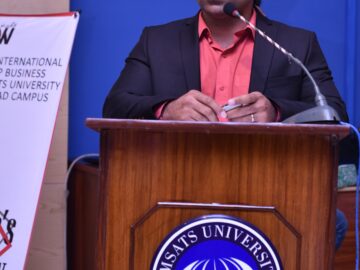 Dr. Muhammad Irfan-maqsood
Biography
A Sciencepreneur and Academic Consultant having PhD in Biotechnology, MSc (Biotechnology) and MA (Political Sciences). Mr.
2019

PostDoc

MashreghQazal & Isfahan Science and Technology Town

Jan 2017

Certificate in Entrepreneurship

Faculty of Entrepreneurship, University of Tehran

Sep 2016

Ph.D. (Cell/Mol. Biology)

Ferdowsi University of Mashhad

July 2011

M.A. (Political Science)

University of the Punjab

Jan 2009

M.Sc. (Mol. Biotechnology)

University of Lahore

Aug 2006

B.Sc. (Bio/Chem)

University of the Punjab

2003

Diploma in Computer Sciences

Iftikhar Institute, Lahore
iMAQ - A Team of Innovative Content Managers
iMAQPRESS Team is consist of innovative content manager including content writer, content editor, content system developer and content planners.
read more