Latest Articles
Vol. (2021), Issue 1, March February 2021
Disciplines & Sub-disciplines of IMAQ Journal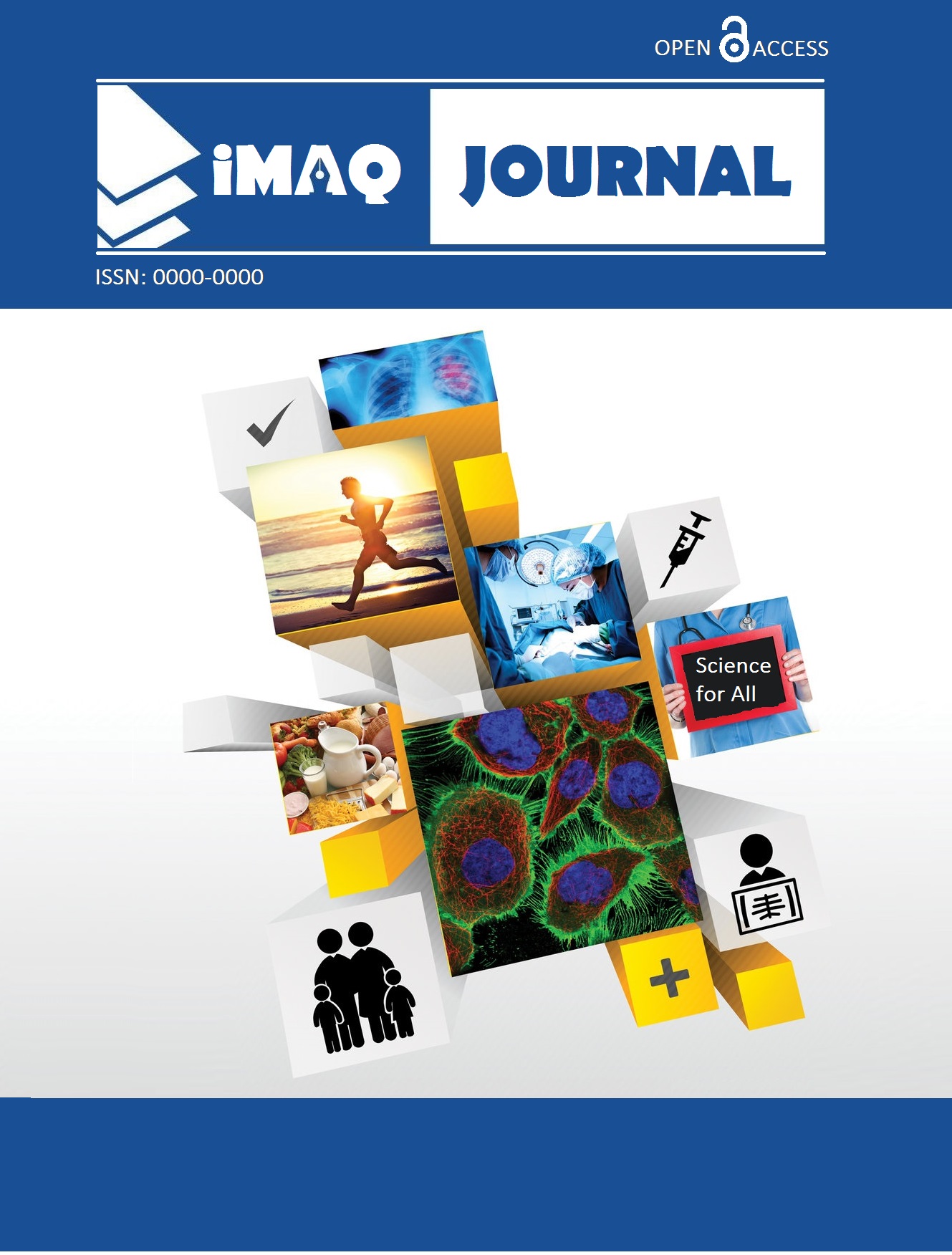 ISSN: 0000-0000
Editor: Irfan-maqsood
Frequency: Bi-monthly
iMAQ Journal (ISSN: 0000-0000) is a Canadian journal for a unique science work in Pure and multi-disciplinary sciences. iMAQ Journal is aimed to publish the science which is need of general public in life/medical science, physical science, agriculture/veterinary science and interdisciplinary science.
Types of Scientific Articles
IMAQ Journal is aimed to publish your Hypothesis or Scientific Ideas, Scientific Opinions, Perspectives, Letters, Original Articles, Short Scientific Reports, Technology Development Reports, Meeting/Organizational Reports, Reviews/Mini-reviews/Commentaries, Statistical/Epidemiological Reports, Clinical/Technological Case Reports, Policy Development or Implementation Reports.