Latest Articles
Vol. (2021), Issue 1, March February 2021
Disciplines & Sub-disciplines of iMAQ Journal
Types of Scientific Articles under Scope of iMAQ Journal
iMAQ Journal (ISSN: 0000-0000) is aimed to publish your Hypothesis or Scientific Ideas, Scientific Opinions, Perspectives, Letters, Orignal Articles, Short Scientific Reports, Technology Development Reports, Meeting/Organizational Reports, Reviews/Mini-reviews/Commentaries, Statistical/Epidemological Reports, Clinical/Technological Case Reports, Policy Development or Implementation Reports.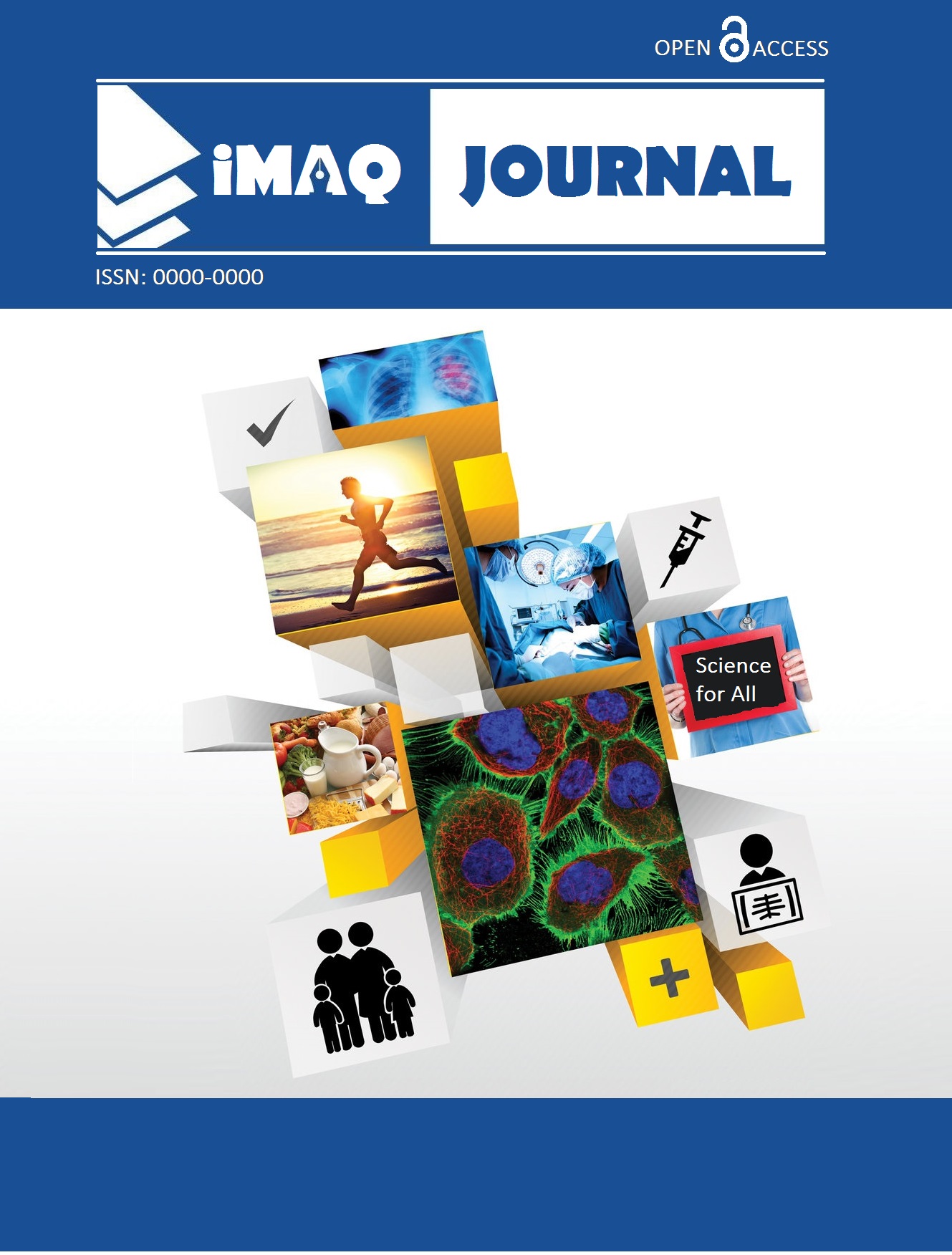 ISSN: 0000-0000
Editor: Irfan-maqsood
Frequency: Bi-monthly
iMAQ Journal (ISSN: 0000-0000) is a Canadian journal for a unique science work in Pure and multi-disciplinary sciences. iMAQ Journal is aimed to publish the science which is need of general public in life/medical science, physical science, agriculture/veterinary science and interdisciplinary science.