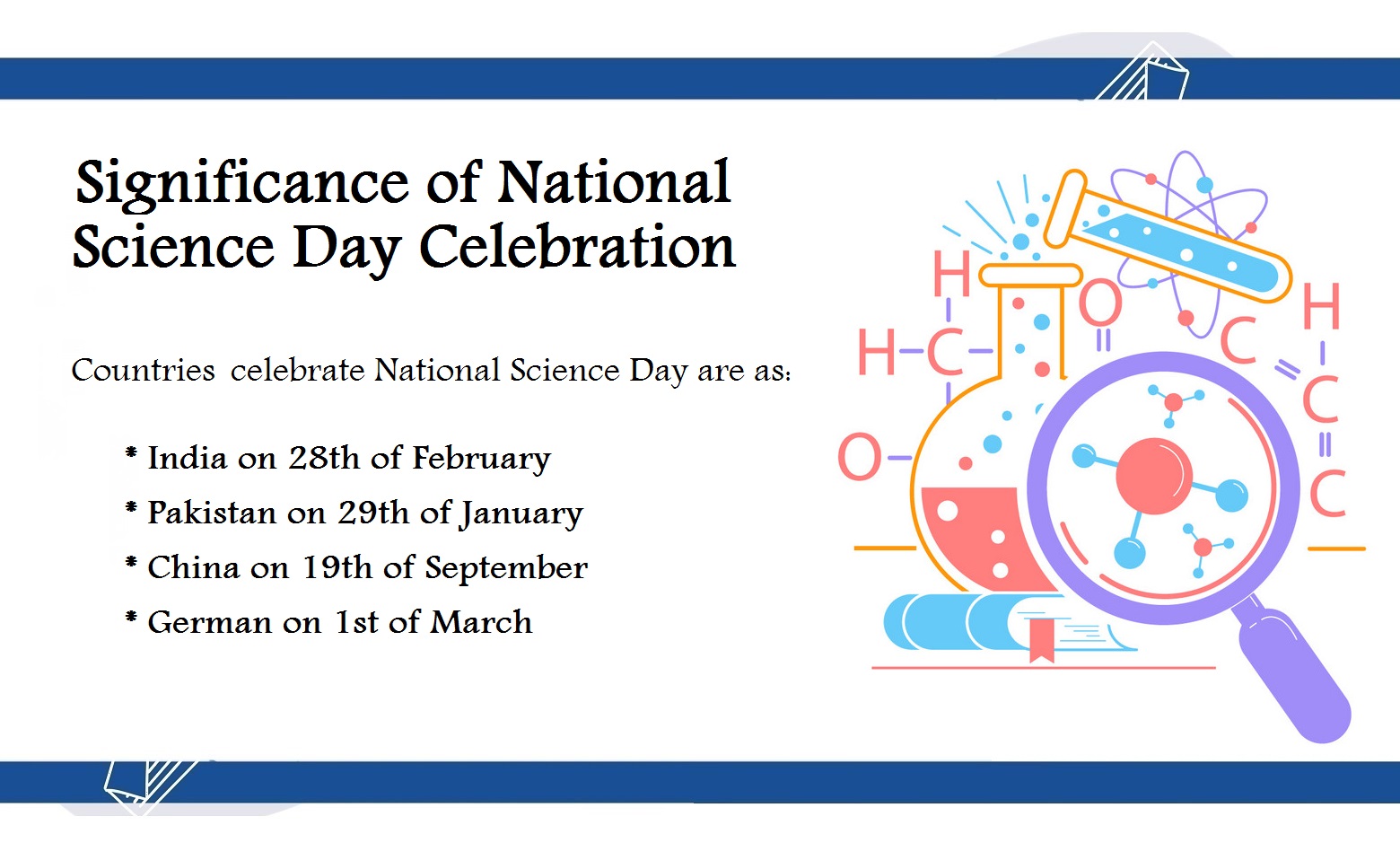 Significance of National Science Day Celebration
Science and technology has so far transformed the world dynamics to an experimental hub of fast-forward advancements that are taking place on a daily basis worldwide and several countries are celebrating National Science Day to acknowledge the efforts of their scientists.
The world has its tradition of acknowledging every role that contributes to the betterment of the society, and a similar tradition is followed to honor the contributions of people in science and to acknowledge their exceptional talent with the commemoration of Science Day every year internationally and locally.
The UN celebrates the World Science Day on every 10th of November with an aim to highlight the significant role of science in society and the need to engage the wider public in debates on emerging scientific issues.
It also underlines the importance and relevance of science in our daily lives.
Another feature of the celebrations is to bridge the gap between science and society with an aim to ensure that citizens are kept informed of developments in science. It also underscores the role scientists play in broadening our understanding of the remarkable, fragile planet we call home and in making our societies more sustainable.
On national level, there are numerous countries who celebrate their National Science Day paying tribute to their citizens who have collaborated and contributed their efforts to country's progress in science and development.
The day's celebrations not only include tributes but also a set-up of awareness related to science is arranged and executed in educational institutions and through print and electronic media forums in order to educate the nation about their responsibility towards science and its role in their betterment.
Countries who celebrate National Science Day are mentioned below as:
India on 28th of February
Pakistan on 29th of January
China on 19th of September
German on 1st of March
In 2020, at the time when the global COVID-19 pandemic further demonstrated the critical role of science in addressing global challenges, the focus of the World Science Day was on "Science for and with society" which highlighted the impact and role of science during pandemic times.
This as whole signifies the importance of science and stresses over the fact on how we should be grateful towards people contributing in the fields of science and exploring the great secrets this universe possesses.
"