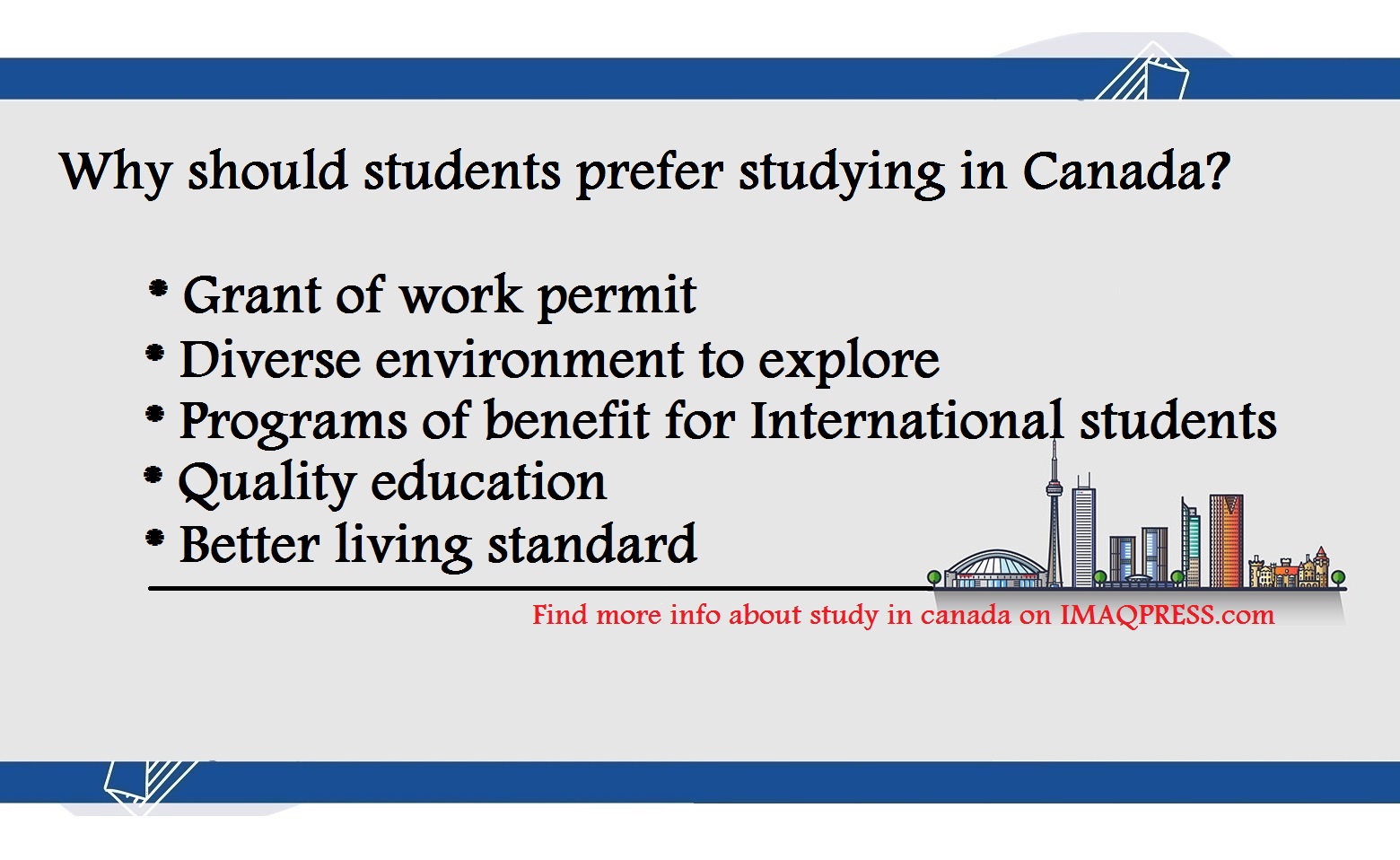 Why should students prefer studying in Canada?
There are a numerous countries all over the world which are known for their quality education and a promising lifestyle to learn and explore within as a student. One such country which is considered as a hub for international students to move in and pursue a degree is Canada.
Every year, an ample of students make their way to Canada with an aim to pursue their career on graduate and postgraduate levels and the number is constantly increasing. A few reasons to support this statement are stated below. Have a look.
The main reason behind this constantly rising graph is that Canada brings a number of benefits for the students after their completion of studies. Many of them can stay and work even after completing the course of studies by applying for a work permit.
Diverse environment to explore:
Canada prefers to bring diversity in international students to promote cultural diversity and acceptance in people from all over the world. Last year, Canada admitted more than 400,000 international students. The majority of those students came from France, Nigeria, China, Japan, South Korea, the United States, Brazil, Iran, India, and Vietnam. Belonging to another country which is culturally diverse and promising is a plus point if you are applying for a university in Canada.
Programs of benefit for International students:
Canada has a well-versed and organized setup who has been initiating programs for the help and guidance of international students. Canadim's International Program is one such initiative o guide you through the process. From getting your study permit to permanent residency, they will be helping you. With their help, you can transform a Canadian education into Canadian permanent residence. Every one of their program clients is paired with an Educational Counsellor who has been trained in the landscape of Canadian higher education and immigration in Canada. With their help, you will submit the strongest possible application.
Quality education and better living standard:
One of the finest aspect of this entire scenario is the quality education that institutes of Canada offer to the international students. It also comes with an opportunity to explore the internal lifestyle and the cultural diversity that the country offers.
If you arte someone who is willing to apply for a University in Canada, get more details on their official websites, get yourself counselled and start your application process now.