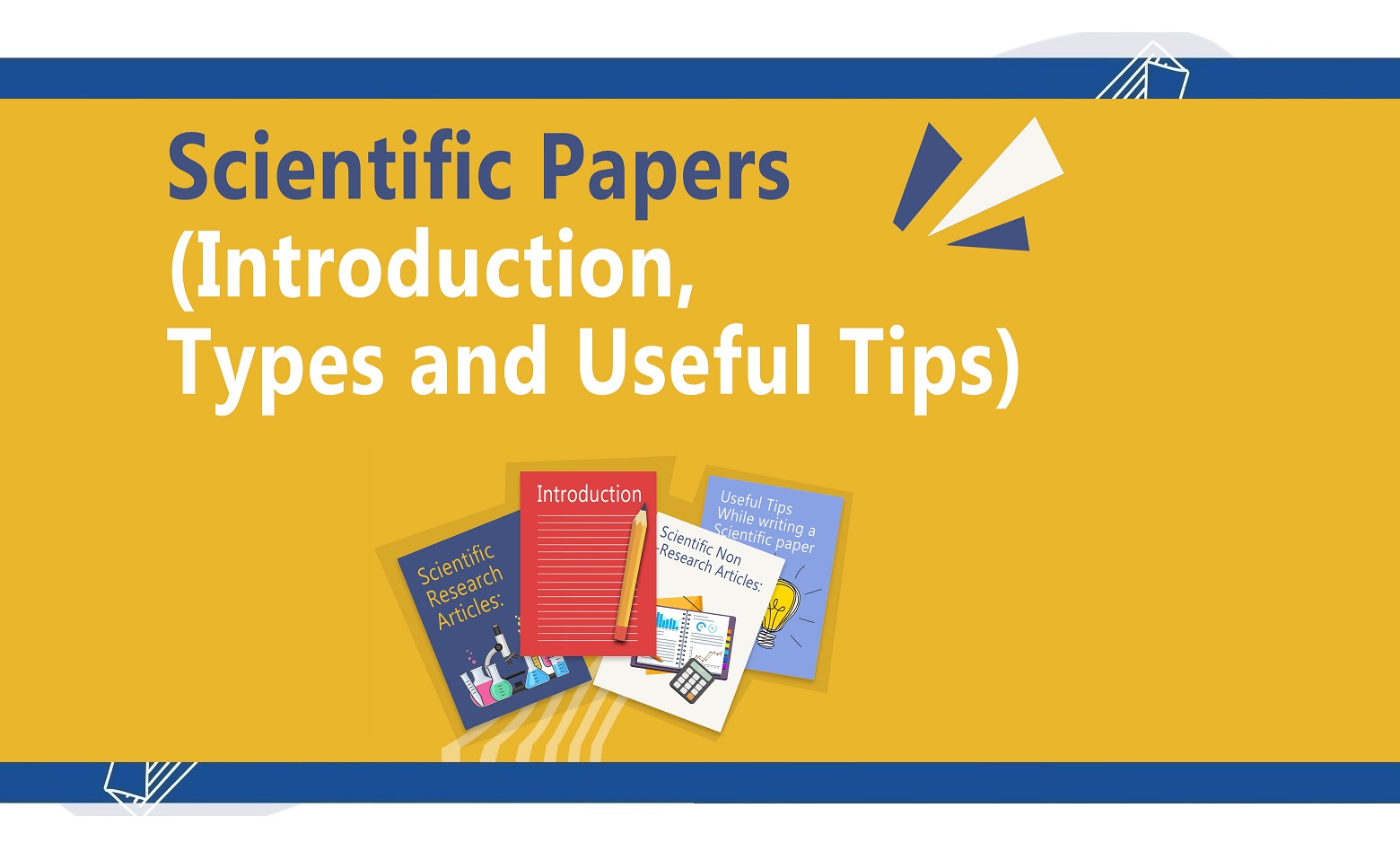 Scientific Papers (Introduction, Types and Useful Tips to Write a Scientific paper)
Scientific papers are the scholarly articles either peer-reviewed or non-peer reviewed written for the purpose of filling a scientific knowledge gap or discussing views or opinions regarding a specific topic.
Scientific papers or articles could be research or non-research based on the work done or literature reviewed, respectively.
Scientific Research Articles: These articles are written to present a conclusion of series of lab experiments or data analysis. These could be the original papers if full set (more than three parameters of a scientific mechanism) of experiments have been performed or research note or short communication if focused on a single parameter of a scientific mechanism. Case studies are also considered research articles in every sector.
Scientific Non-Research Articles: These articles are concluded based on the already published literature of research or non-research papers. These are most comprehensive kind of scientific papers criticizing a research methodology or protocols or giving opinions or suggestions regarding new methodologies based on the promising research work done. Review papers, commentaries, opinions, perspectives and scientific letters are few examples.
Useful Tips While writing a Scientific paper
Avoid too much information, be very specific
Don't mix up sections, create good linkage among them
Make conclusion very clear, precise and concise
Review papers are not short books or book chapters
Write very unique title with well informative abstract