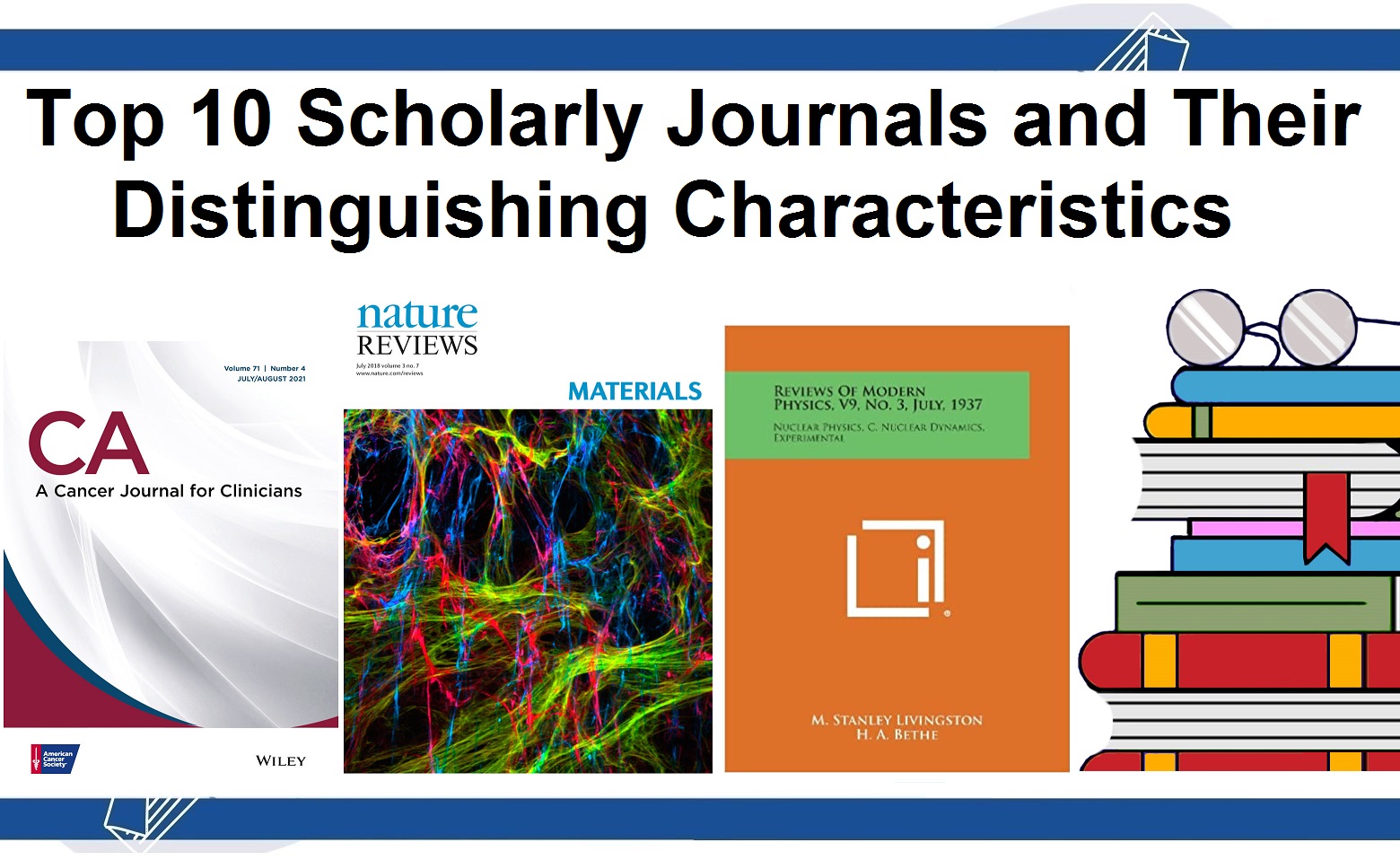 Top 10 Scientific Journals and Their Distinguishing Characteristics
International prestigious scholarly journals including the top 10 scientific journals have some common distinguishing characteristics of reviewing the papers based on the multidisciplinarity of research or review work.
The top 10 scholarly journals and all other prestigious scientific journals consider the potential of possible citations when they review a submitted research paper for publication. These journals consider the research or review paper paper that can have a potential to receive hundreds and thousands of citations in indexed journals.
These top 10 scientific journals have 5 common distinguishing characteristics indicating their priority in research paper acceptance…
Multi/interdisciplinary
Industrial-academic linkages
Technological developmental perspective
Socio-economic and ecological correlations
Research for direct human benefits
So, use these five approaches while writing your research papers for scientific journals to get accepted for publications and receive higher citations.
A research paper should have clear explanation of industrial application having experimentally validated data using multidisciplinary approaches. Data derived from multidisciplinary approaches enhance the reader's radar attracting audience from several disciplines and can receive high citations.
Multidisciplinary approaches used in research papers can attract the higher audience and can receive higher citations, the reason top prestigious journals have higher impact factors.
Find the list of top 10 scientific journals based on their impact factor (IF) by WoS-JCR for 2020-2021 along with their IF
CA- A Cancer Journal for Clinicians | 436 IF
Natural Review Materials | 124 IF
Reviews of Modern Physics | 76 IF
Nature Reviews Genetics | 74 IF
New England Journal of Medicine | 66 IF
Cell | 59 IF
Energy and Environmental Sciences | 56 IF
Living Reviews in Relativity | 54 IF
Annual Review of Psychology | 38 IF
Quarterly Journal of Economics | 23 IF