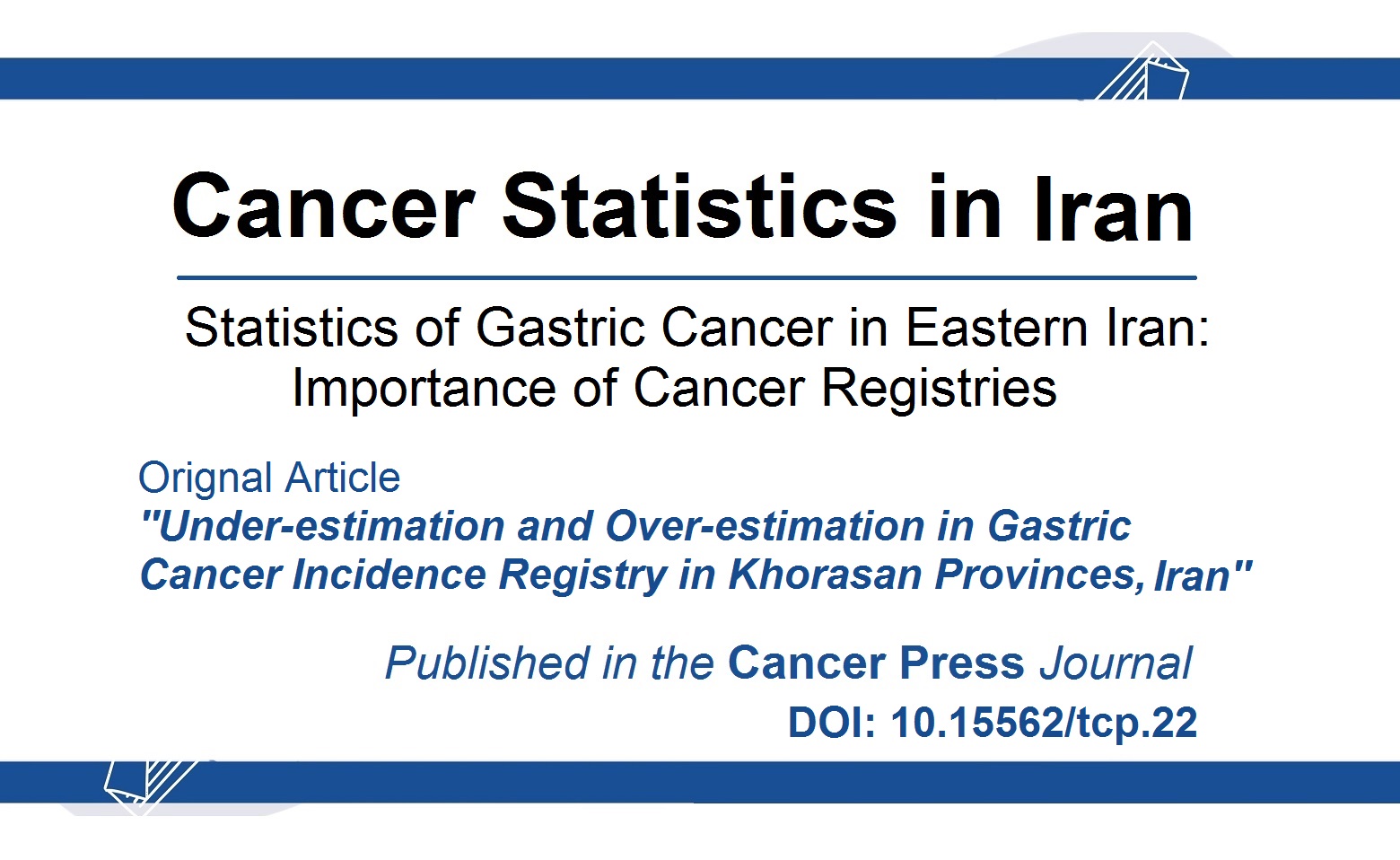 Statistics of Gastric Cancer in Eastern Iran: Importance of Cancer Registries
Gastric cancer is the cancer of the stomach's inner lining. In Iran, the North and South Khorasan provinces lack proper medical facilities for treatment of cancer. That's why the people who live there must travel to the more developed provinces in order to get cancer treatments. This situation has resulted in errors in calculation of cancer burden in Iran's Razavi-Khorasan province.
---
Firstly, the misclassification error has made registry systems inaccurate and unreliable. Also it has made it difficult to determine the true cancer burden that the Khorasan provinces are experiencing.
Moreover, when researchers looked at this matter more closely, they found out some very strange results. Apparently, the province of Razavi-Khorasan reported 55.5% more new cancer cases than its population. Now I'm sure you can see why this is a problem.
Ask yourselves this, what role do cancer registries play in the development of cancer treatments? A very important role. It also tells doctors what the rate of cancer development is.
Importance of accurate data in cancer registries
Accurate cancer data by local cancer registries is required in the planning of national and regional cancer control programs. Thus, in order to make up for the misclassification error, researchers have used the Bayesian method. Basically in this method they used the data for expected cancer coverage of a province.
Thus, the Razavi-Khorasan province as well as the North and South of Khorasan are facing a misclassification error in their cancer registries for Gastric cancer. There have been efforts to solve this error so that cancer control programs can be run effectively.
One solution that was used is called the Bayesian method and if uses the figures of expected cancer levels in the provinces.
Reference:
Hajizadeh, N., Pourhoseingholi, M., Baghestani, A., Abadi, A., Zali, M. 2016. Under-estimation and Over-estimation in Gastric Cancer Incidence Registry in Khorasan Provinces, Iran. Cancer Press 2(3): 43-45. DOI: 10.15562/tcp.22