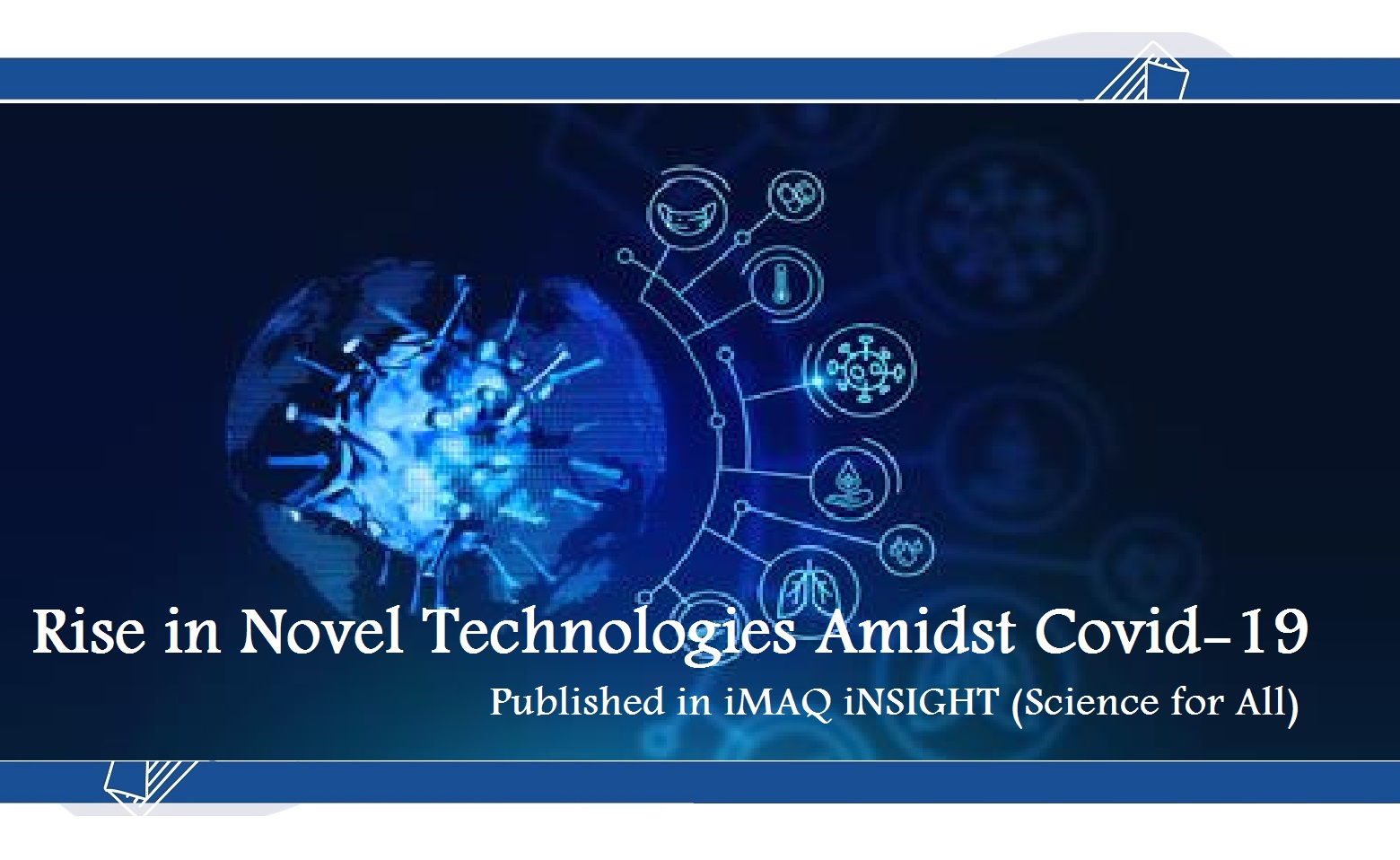 Rise in Novel Technologies amidst Covid-19
2020 was entirely new for the GEN Z. The sudden uncalled occurrence of a deadly pandemic, and the resulting crisis due to the pandemic resulted in a situation which required preventive and smart measures to keep the basic life of world on track. In those circumstances, what helped the world leaders and organizations to maintain the world was the existence of technology.
Technology without any doubt came in as a savior in the covid-19 crisis. A diligent boost was observed in the use and applications of different technology techniques which played a great role in pandemic control and management. Let us have a brief look to some of these major technologies which arise during the initial days of pandemic.
• Tracking technologies:
Tracking people with big data analytics was one of the most prominent technologies which came into the highlight in covid-19 circumstances. With the help of this technology, detection of infected individuals along with keeping record of their contact history was made easier to do.
• AI based risk assessment:
Risk assessment and forecasting designed by the application of artificial intelligence helped in accurate and timely forecasting about the disease spread, precautions, medications, treatment, and fatality rate as per the most recent statistics.
• Contact-less delivery systems:
Covid-19 enforced social distancing as the new normal. When the world was in a state of lockdown with no physical access to food restaurants and grocery stores, application based e-marts, and food delivery systems played its part, and helped in maintaining proper social distancing and covid-19 protocols by providing easy access to basic necessities available on your door-step.
• Wireless technologies:
Along with these, wireless technology also deserves a special mention because of the fact that it was the most important technology which supported medical equipment for example thermometer guns, one of the basic and commonly used covid-essentials at checkpoints, offices, buses, workspaces, and ensured its proper use to help avoiding and detecting infected individuals.
• Technologies supporting remote work:
Work from home came in practice and became the new normal. It only happened by the mercy of video-conferencing, and networking which made us able to communicate effectively to resume the professional work front all over the world. Remote working became a blessing in disguise in the entire covid-19 scenario.
Technology along with the human power showed the world how effective and cooperative use of both can make a difference. Technology is no doubt one of the blessings and should be counted as one. Covid-19 brought many advantages and smart usage of technology in the limelight, and we are looking forward to more ahead in future.